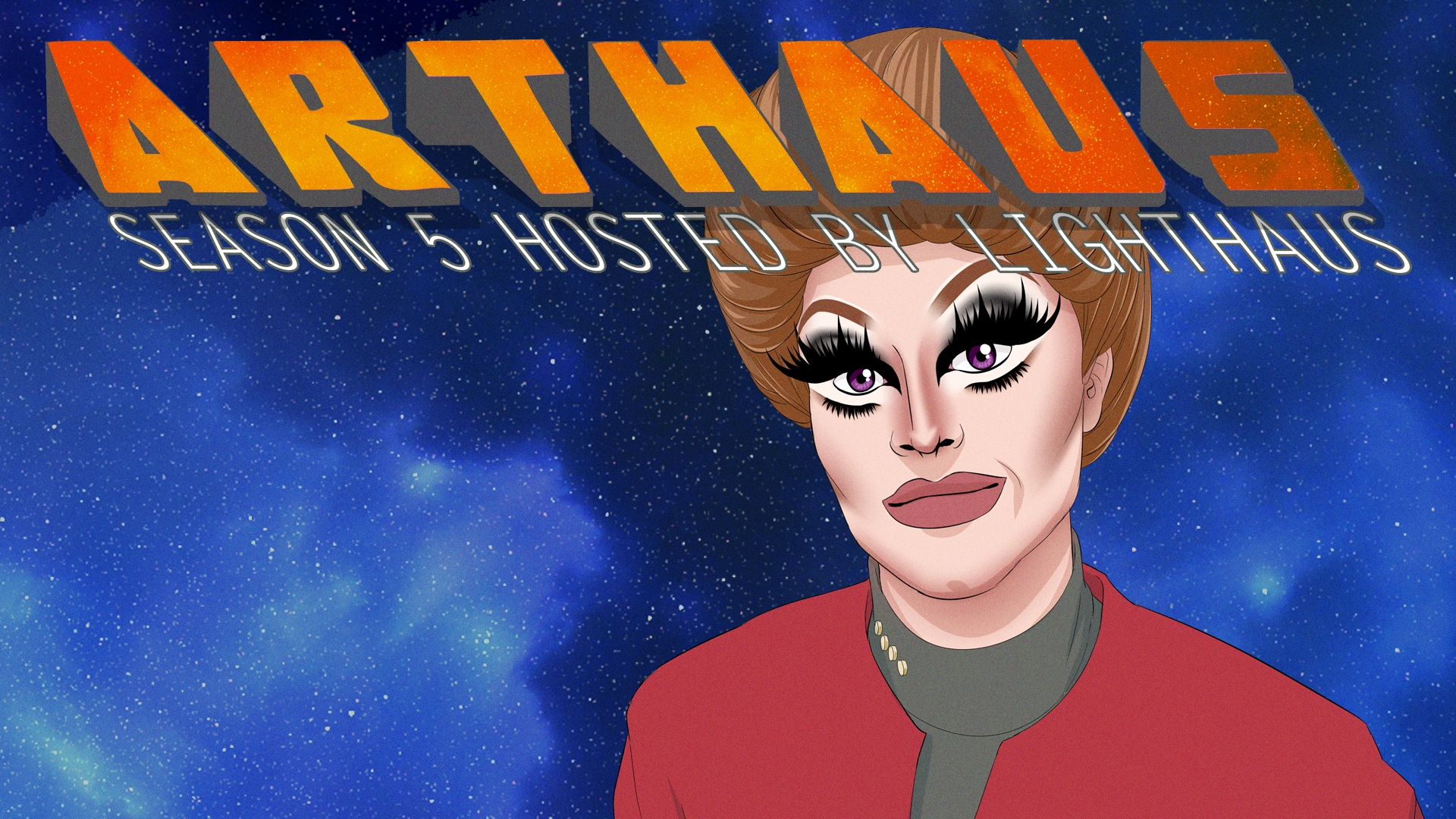 ArtHaus 5.0: May The 4th Be With You
For the TENTH (wow!!) episode of Season 5, LIGHTHAUS is going to need to ask you for some space... I mean, like outer space! Set phasers to stunning, tighten your asteroid belts, and try not to think about how there has never been a woman on the moon. Like at all. Ever. Isn't that fucked up? (Happy Mother's Day, May 15th)
ATTENTION, CADETS: let's get starry-eyed as we explore the dark side of Uranus, probe a wormhole, and experiment with quasar hair-removal. Your host this episode is HEAVY SCENE MACAQUE as the only true Star Trek captain (fight me): Captain Kathryn Shamewank!
The winners of this semi-final will be moving onto the FINAL in June, wow! The losers will make contact with a race of sentient beings who can see the future and will steward peace for Earth... bummer.
This Month's Theme =
`*~♡+~♡+:~.~:+♡~+♡~*`
MAY THE FOURTH BE WITH YOU
`*~♡+~♡+:~.~:+♡~+♡~*`
(the show is on May 4th, okay?)
Special guest:
SIREN
Host:
HEAVY SCENE MACAQUE
Featuring:
TRAGIC TREEHAUS
vs.
FRANKENHAUS
$7/advance, $10/at the door
Doors @ 7pm / Show @ 8pm
Dress to cosplay Kes.
—————————————-
Kremwerk
1809 Minor Ave.
Seattle, WA
kremwerk.com
21+
—————————————-
Sign up for the Kremwerk + Timbre Room Complex mailing list on our website, to stay in the loop about upcoming events, ticket giveaways and more!
www.kremwerk.com
………………………………………
Kremwerk strives to be a safe space. The following actions or display of behavior will not be tolerated: bigotry, racism, sexism, transphobia, homophobia, misogyny, ableism, as well as the disrespect of the rules of consent. Our staff is here to support you.
Kremwerk is currently not an ADA accessible space. Club entry is through a flight of 12 metal stairs, with two small steps leading into the main part of the club. We have 2 restrooms with a total of 3 stalls and 1 urinal, all gender neutral. If you would like access to single-stall restrooms, please don't hesitate to ask our door & security to allow entry upstairs into Timbre Room, which has 2 single-stall gender-neutral restrooms.
For any questions about safety & accessibility, please email info@kremwerk.com.