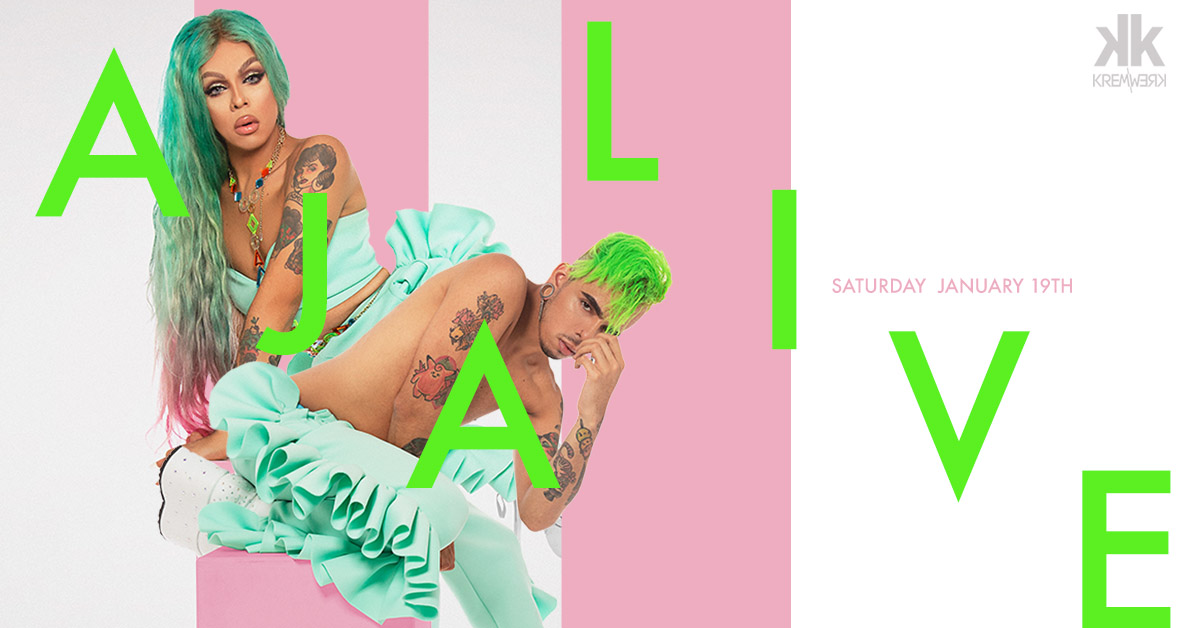 AJA — Live in Seattle
Kremwerk is proud to present:
🌸 AJA 🌸
ajakween.com/music
Born January 4th, 1994, Brooklyn native Aja was determined to make a name for themselves.
It was through the realm of fashion, cultural, & historical studies that Aja became to discover the art form of drag. Aja's schooling, coupled along with that fact they lived in the heart of Brooklyn's burgeoning drag scene, propelled Aja to begin trying drag for the first time.
Eventually leaving their education to pursue drag full time, Aja was determined to rise to the scene in Brooklyn. That hard work paid off when Aja won the now legendary title of Miss Williamsburg in 2014. Aja's rising critical success in New York's Drag scene and their ability to translate high fashion coupled with intense performance ability earned them a coveted slot on RuPaul's Drag Race: Season 9.
The following year, Aja was asked to appear on RuPaul's Drag Race All Stars: Season 3. As an All Star, Aja showed a different side to their art-form by bringing it to the runway and introduced a side of their artistry that was always a desire to explore: music.
These were the beginnings of the career Aja would later embark on. After RuPaul's Drag Race All Stars 3, Aja began penning their debut EP, In My Feelings. Aja's full-length album Box Office is out 2/7/2019.

LOCAL SUPPORT FROM:
🎤 CarLarans 🎤
🎧 Joy Ma 🎧
💃 Isabella Extynn + LüChi + Freeza D'Lust 💃
HOSTED BY:
🥂 Cookie Couture 🥂

🎟 VERY LIMITED $10 TIX AVAILABLE NOW 🎟
$10 EARLY BIRD — SOLD-OUT
$15 ONLINE
$20 MEET-&-GREET (ONLINE ONLY + LIMITED)
$20 DOOR
21+
———
The Kremwerk + Timbre Room Complex strives to be a safe space. The following actions or display of behavior will not be tolerated: bigotry, racism, sexism, transphobia, homophobia, misogyny, ableism, as well as the disrespect of the rules of consent. Our staff is here to support you.
Kremwerk is not an ADA accessible space. Club entry is through a flight of 12 metal stairs, with two small steps leading into the main part of the club. We have 2 restrooms with a total of 3 stalls and 1 urinal, all gender neutral. For additional info, please email info@kremwerk.com