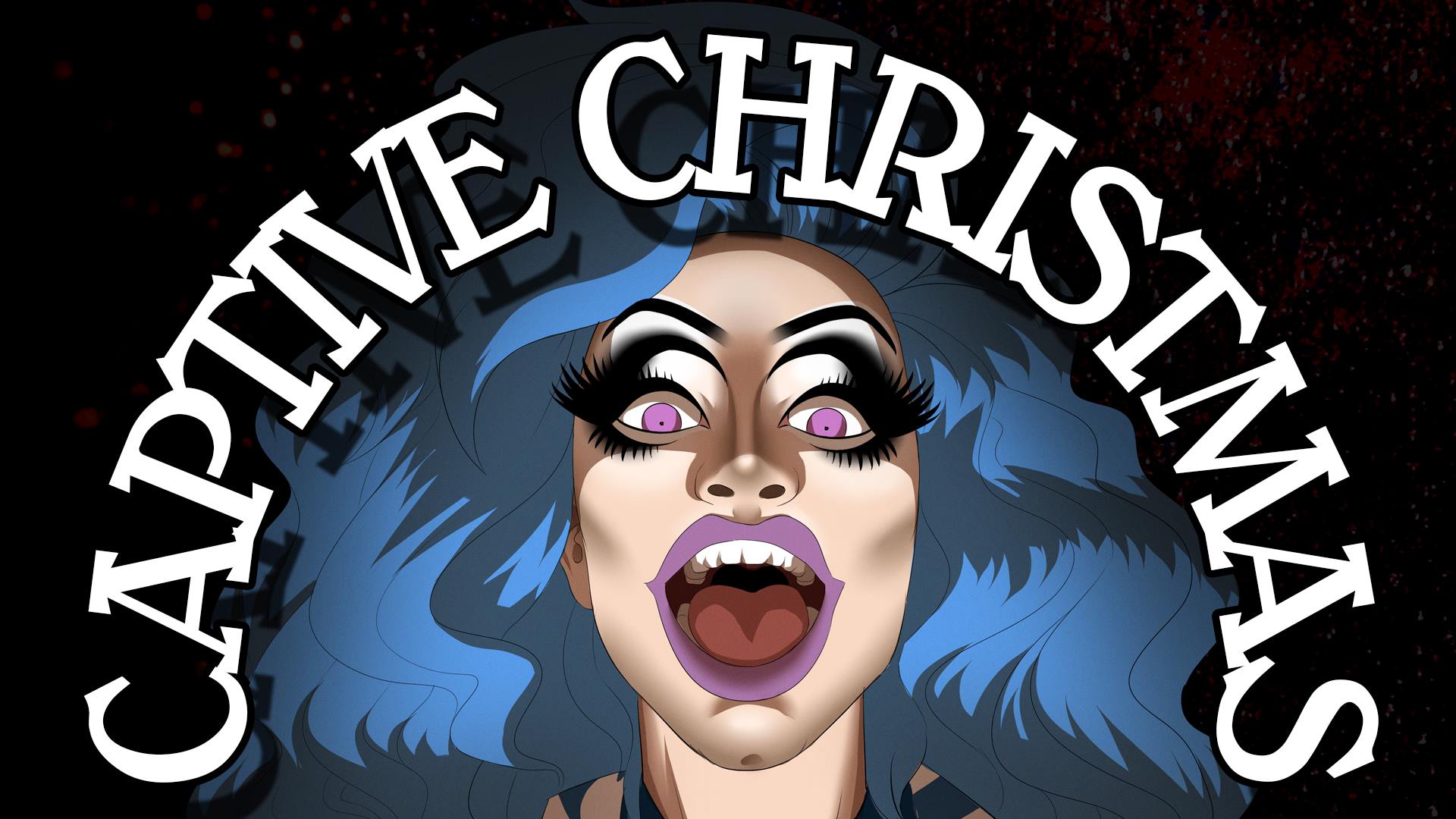 Captive Christmas
A Holiday Poem For You:
'Twas the night before Christmas,
And all through the Kremplex,
Not a creature was stirring,
(I'd just taken a xanax.)
When out on the lawn there arose such a splat,
I sprang from my bed to see who was such a brat.
"Now, One! now, Duella! now Bosco and Texas!
You're all going to dance on my solar plexus!"
All of the queens groaned and complained,
"HEAVY, let us OUT, we've earned our champagne!"
"Oh but that was a lie, now you all must dance again!"
Said Heavy "I'm your captor, not a comedienne."
——————————————————————————
I'm sorry to report that the menace known as Heavy Scene Macaque has escape custody and is now roaming the countryside taking young innocent queens and forcing them to perform her sick, twisted mixes. Join us at Kremwerk for the first ever Captive Christmas with hosted by Heavy with some special guests who really deserve some rest (they're not gonna get it). The special guests have given Heavy a couple hints as to what they want to perform and she has completely disregarded that criteria and made them mixes they'll be ashamed to have agreed to.
The only way to stop this sick queen's reign of terror is to come witness it in person on Saturday December 22nd at KREMWERK!
Host: Heavy Scene Macaque
Special guests:
One
Duella Couture
Bosco
Miss Texas 1988

$8/advance, $12/at the door
Doors @ 7pm / Show @ 8pm
Dress to egress.
—————————————-
Kremwerk
1809 Minor Ave.
Seattle, WA
21+
—————————————-
Sign up for the Kremwerk + Timbre Room Complex mailing list on our website, to stay in the loop about upcoming events, ticket giveaways and more!
………………………………………
Kremwerk strives to be a safe space. The following actions or display of behavior will not be tolerated: bigotry, racism, sexism, transphobia, homophobia, misogyny, ableism, as well as the disrespect of the rules of consent. Our staff is here to support you.
Kremwerk is currently not an ADA accessible space. Club entry is through a flight of 12 metal stairs, with two small steps leading into the main part of the club. We have 2 restrooms with a total of 3 stalls and 1 urinal, all gender neutral. If you would like access to single-stall restrooms, please don't hesitate to ask our door & security to allow entry upstairs into Timbre Room, which has 2 single-stall gender-neutral restrooms.
For any questions about safety & accessibility, please email info@kremwerk.com