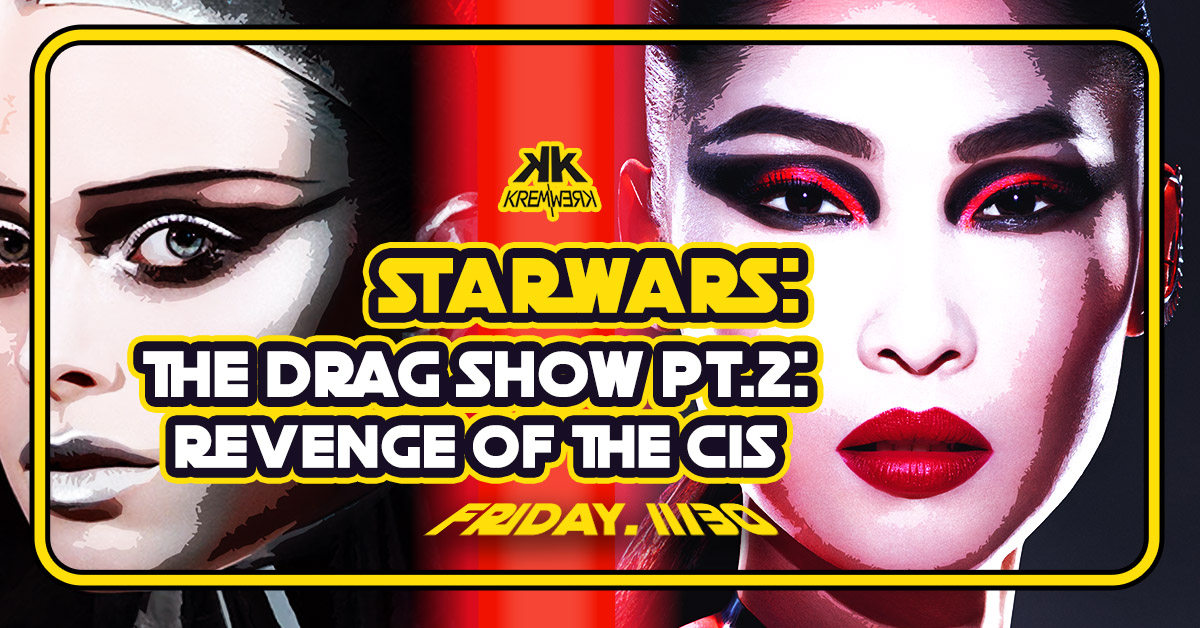 Star Wars The Drag Show Pt. 2: Revenge of the Cis
A long time ago in a galaxy far, far away ... a handful of beloved local entertainers united to fight the Dark Side — with drag ... AGAIN!
Kremwerk proudly presents a Star Wars-themed drag show where all performers will be doing numbers inspired by the Star Wars series — so grab your lightsaber & fire up the Millennium Falcon, we'll see you on Friday, November 30th!
Hosted by Irene Dubois
Featured performers:
Angel Baby Kill Kill Kill
Beau Degas
Miss Texas 1988
Siren
Vincent Milay
Kremwerk
1809 Minor Ave.
Seattle, WA
kremwerk.com
21+
— — — — — —
Kremwerk strives to be a safe space. The following actions or display of behavior will not be tolerated: bigotry, racism, sexism, transphobia, homophobia, misogyny, ableism, as well as the disrespect of the rules of consent. Our staff is here to support you.