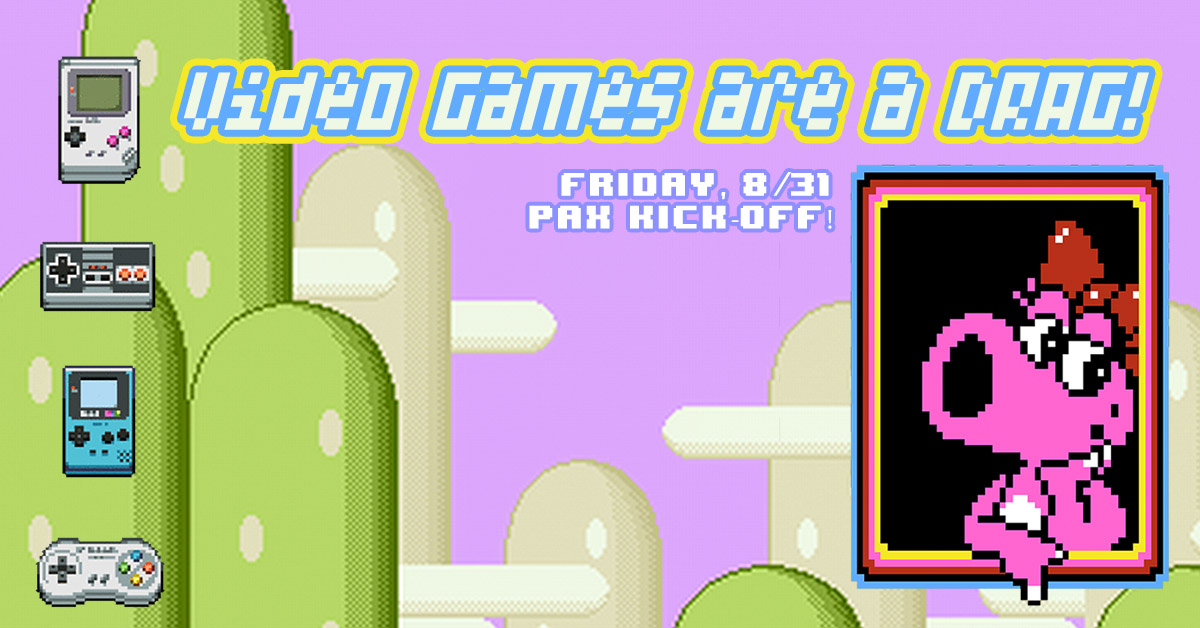 Video Games are a Drag
Kremwerk proudly presents a video game-themed drag show, just in time for PAX weekend, where all performers will be doing numbers inspired by all things Nintendo, Sega, Atari, and beyond!
🎮 Hosted by Cookie Couture
Featured performers:
👾 Americano
👾 Beau Degas
👾 Bitch Hazel
👾 Jade Dynasty
👾 Kylie Mooncakes
👾 Michete
===========
Kremwerk strives to be a safe space. The following actions or display of behavior will not be tolerated: bigotry, racism, sexism, transphobia, homophobia, misogyny, ableism, as well as the disrespect of the rules of consent. Our staff is here to support you.