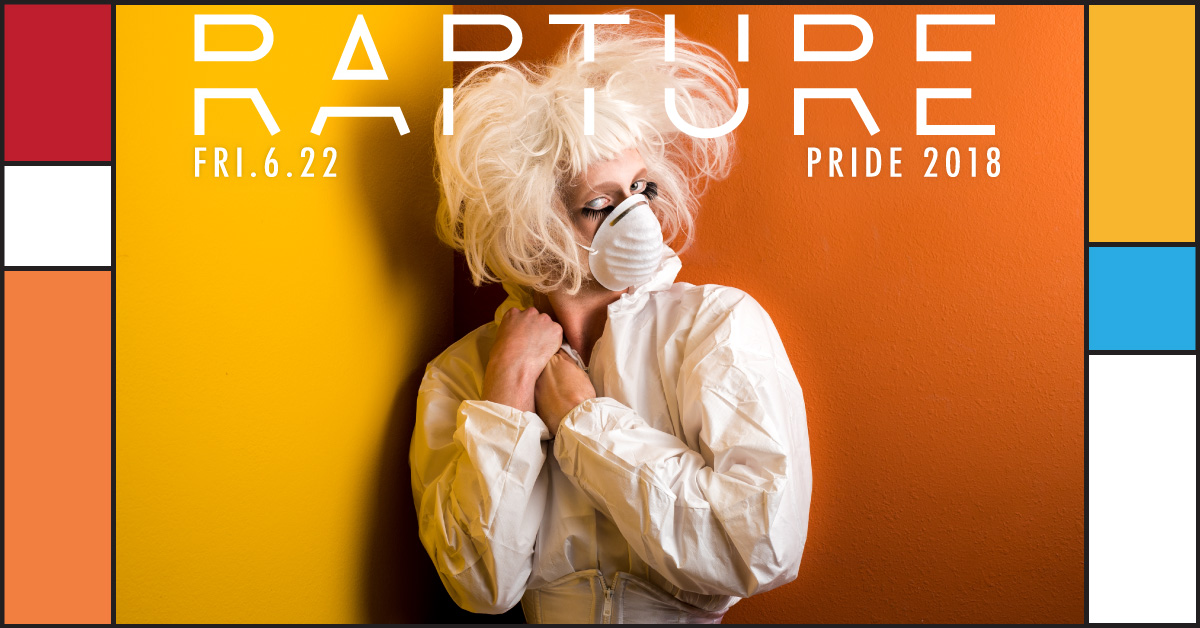 Rapture Pride 2018 ft. Cherdonna Shinatra, Hydrangea Strangea, Russell E.L. Butler, & DJ Help
Fri, Jun 22, 2018 at 10pm
Kremwerk & Arson Nicki are proud to present the PRIDE 2018 edition of RAPTURE.

Rapture is a queer evening for avant garde experimentation, boundary-bursting drag performance, and overall dark techno dance vibes. There will be photos and a curated runway for attendees, so get. your. look.

Hosted By:
Arson Nicki

Performances by:
Cherdonna Shinatra [SEA]
Hydrangea Strangea [PDX]

Music by:
Russel E.L. Butler [OAK]
DJ Help [NYC]

Photos by:
Kingmon Creative

Photobooth by:
Miss Texas 1988

Advanced Tickets:
$8 Limited Early Bird Tix
$12 Advanced
$20 Critter Barn + Rapture Combo

$15 until 11PM, $18 After Day of Show

Friday, June 22nd.
Doors 10PM, after Cucci's Critter Barn.
=========
Kremwerk
1809 Minor Ave
Seattle, WA
21+
=========
Kremwerk strives to be a safe space. The following actions or display of behavior will not be tolerated: bigotry, racism, sexism, transphobia, homophobia, misogyny, ableism, as well as the disrespect of the rules of consent. Our staff is here to support you.

Kremwerk is currently not an ADA accessible space. Club entry is through a flight of 12 metal stairs, with two small steps leading into the main part of the club. We have 2 restrooms with a total of 3 stalls and 1 urinal. All Gender Neutral. If you would like access to single stall restrooms, please don't hesitate to ask our door & security to allow entry upstairs into Timbre Room, which has 2 single stall GN restrooms.

For any questions about safety & accessibility, please email jm@kremwerk.com.