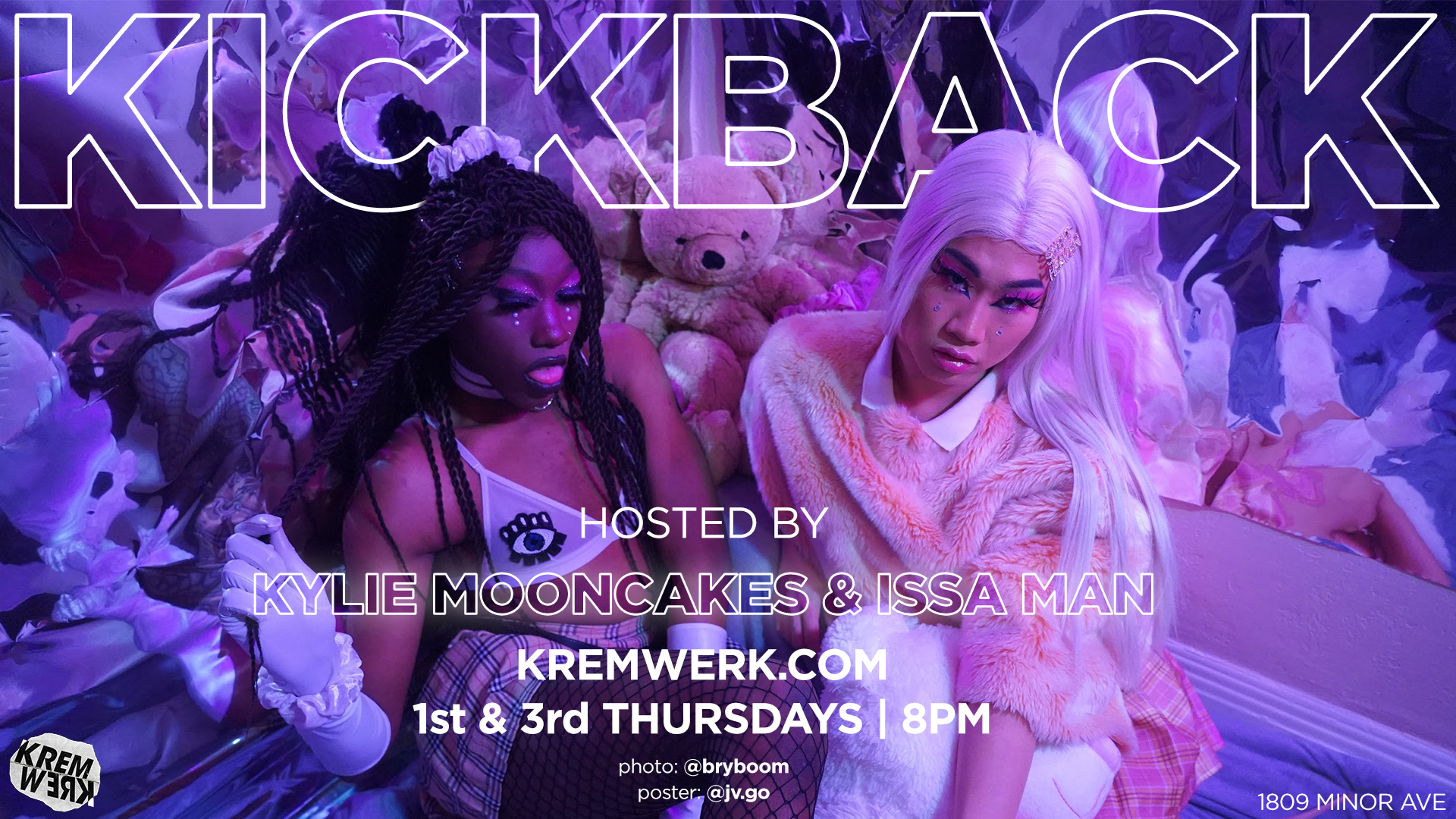 KICKBACK with Kylie & Issa
☁️ HEY, ARE YOU COMING? ☁️
Issa Man and Kylie Mooncakes would officially like to invite you to KICKBACK, the newest twice-monthly show at Kremwerk. Launching Thursday, March 19th, 2020.
We aim to create a space where artists feel no pressure to do anything other than what makes their heart sing. Whether that means smoking a bowl and doing that one favorite song you could never find the right moment for, or bringing out your newest top secret experimental number you've been waiting to debut.
Catch the same cast performing twice, first for a free theme show, then again for their interpretation of whatever secret surprise theme we have in store for you. And keep an eye out from new special numbers just for you, from your house hosts ISSACAKES.
Performances by:
🔥 Issa Man
🔥 Kylie Mooncakes
🔥 HoochiePapa
🔥 Noona 누나
🔥 Lüchi
🔥 Ümlaut
🔥 Isis
Come for the talent, stay for the good vibes and kiki.
🥬🥬🥬🥬🥬🥬🥬🥬🥬🥬🥬🥬🥬
Timbre Room does not tolerate bigotry, sexism, homophobia, transphobia, racism, misogyny, or any discriminatory actions. For questions about accessibility, please e-mail info@kremwerk.com