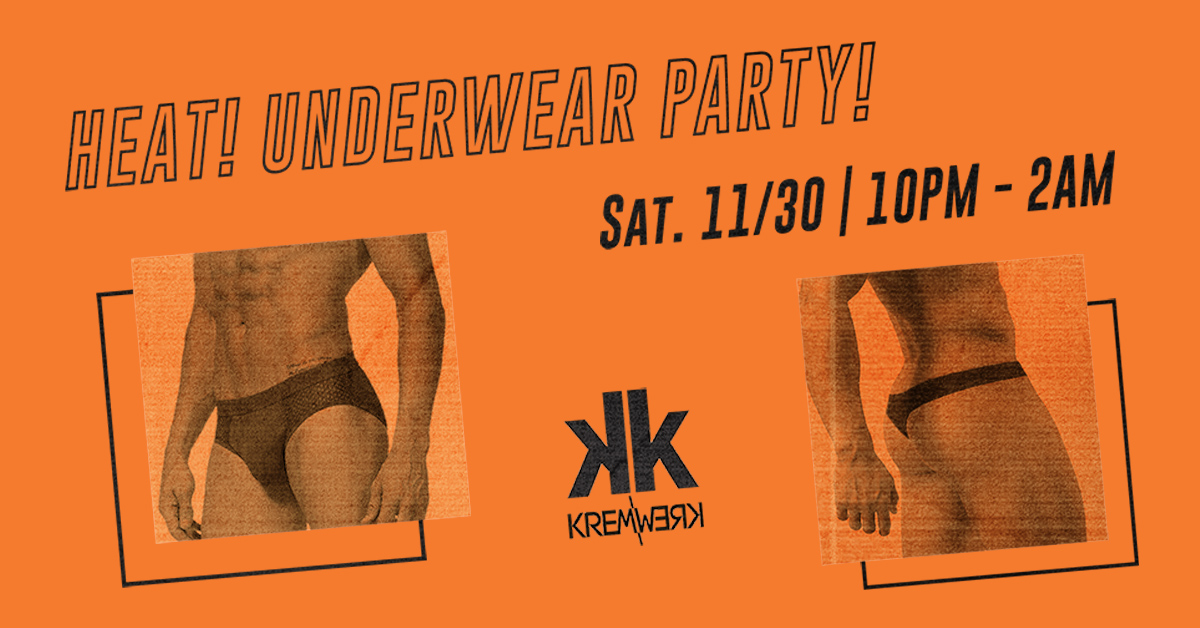 Heat: Underwear Party
Sat, Nov 30, 2019 at 10pm
Kremwerk proudly presents: HEAT
DJs:
Dana Dub [soundcloud.com/dj-dana-dub]
Sling Dion [soundcloud.com/different_drummer]
HOSTs:
Dolce Vida [instagram.com/dolcedelavida]
Indira Cunty, PhD [instagram.com/dryogimecwan]
🔥 Free Clothes Check!
🔥 Go-Go Boys!
🔥 Jello Shots!
🔥 Drink Specials!
Saturday, 11/30
10PM - 2AM
=========
Kremwerk
1809 Minor Ave
Seattle, WA
21+
=========
The Kremwerk + Timbre Room Complex strives to be a safer space. The following actions or display of behavior will not be tolerated: bigotry, racism, sexism, transphobia, homophobia, misogyny, ableism, as well as the disrespect of the rules of consent. Our staff is here to support you.
Kremwerk is currently not an ADA accessible space. For any questions about safety & accessibility, please email info@kremwerk.com