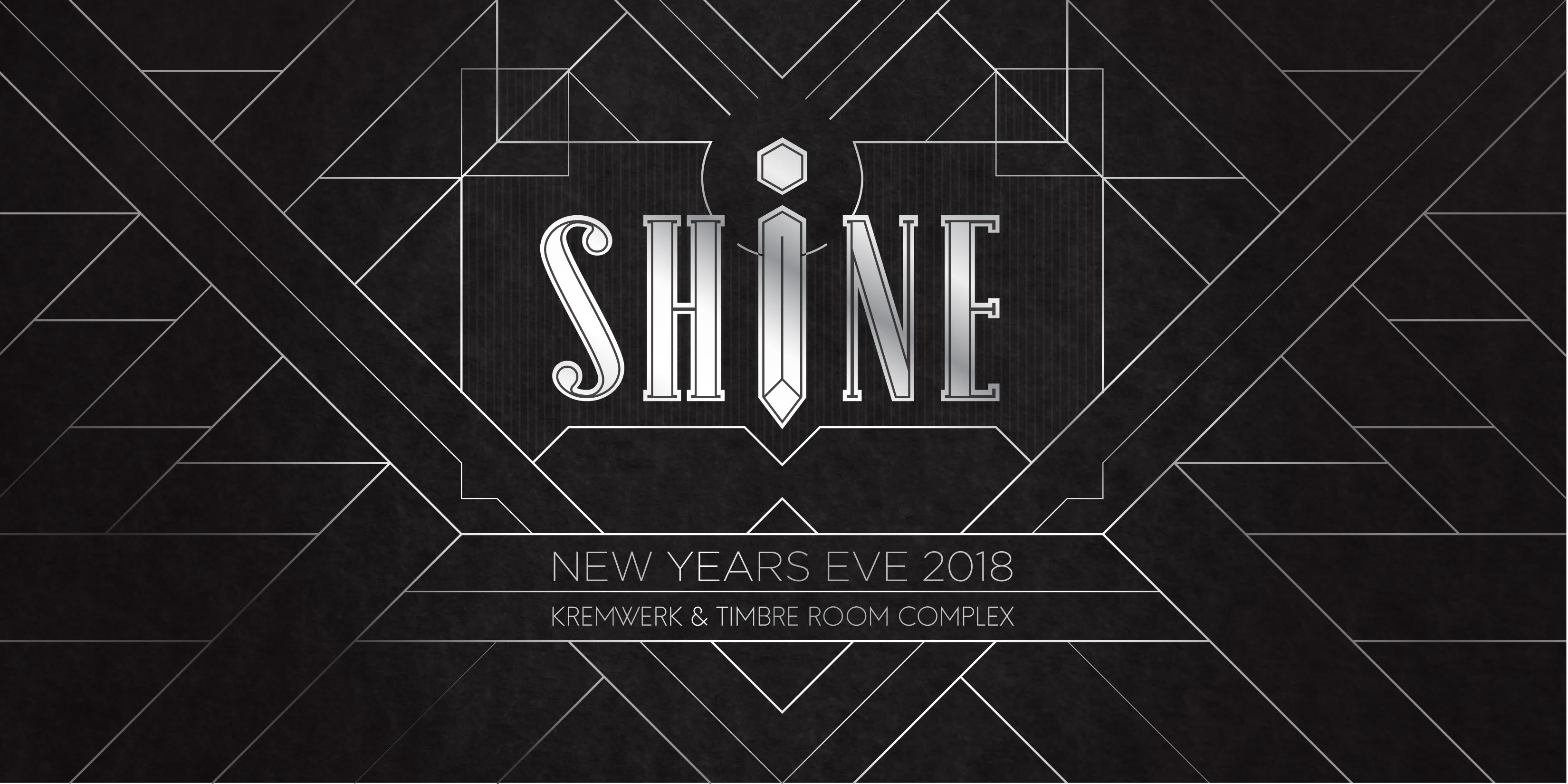 SHINE NYE 2018
Sun, Dec 31 at 9pm
at
Kremwerk & Timbre Room Complex
VIP Seating Tier 1
more info
Includes entry and free coat check for FOUR people with reserved seating. For more services: info@kremwerk.com
VIP Seating Tier 2
more info
Includes entry and free coat check for FOUR people, reserved seating and two bottles of sparkling wine. For more services: info@kremwerk.com
VIP Table Service
more info
Includes entry and free coat check for SIX people, reserved seating, two bottles of sparkling wine and cocktail service until 2 AM. For more services: info@kremwerk.com
💎 💎 💎 Celebrate the beginning of a new year at the Kremwerk/Timbre Room Complex with SHINE, a party dedicated to all things that shimmer, sparkle & glitter brightly! 💎💎💎
🌟🌟Express your creativity & manifest SHINE as you see fit!🌟🌟
🌟🌟🌟Sequins, glitter, metallic outfits, shiny things… whatever SHINE Means to you! 🌟🌟🌟
INCLUDED WITH YOUR TICKET...
🔶 THREE Stages with THREE different vibes! House music, hip-hop, funk, disco & future club sounds! 🎵🎵🎵
🔶 Complimentary midnight champagne toast!
🔶 After hours until 5 AM! Little Maria's Pizza will be open late too!
🔶 Photobooth!
🔶 Outdoor video installations!
🔶VR Experience
VERY LIMITED EARLY BIRD TICKETS & VIP PACKAGES AVAILABLE NOW!
🔰 Tier 1 tickets on sale Nov 14 at 11AM
🔰 All advanced tickets sold out very quickly last year... the early bird gets the worm!