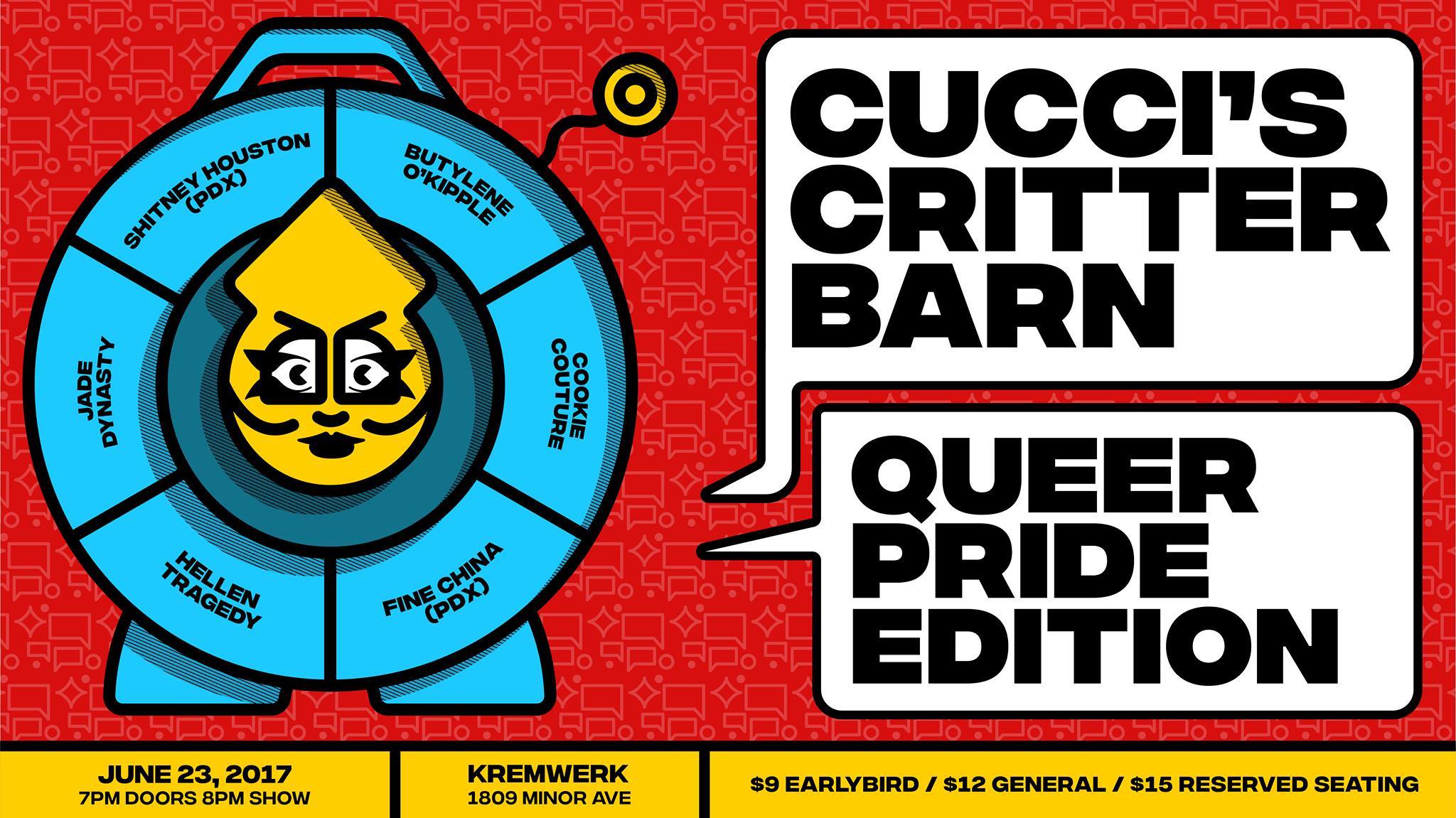 Cucci's Critter Barn - Queer Pride Edition!
Critter Barn + Rapture Combo Ticket
more info
This ticket guarantees access to Kremwerk for Cucci's Critter Barn at 7PM and Rapture ft. Mike Servito, Evah Destruction, & Ursular Major at 10PM.
VIP ALL WEEKEND PASS Tier 1
more info
This Ticket gains you entry to every single one of our Pride 2017 Events. This ticket is a steal if you're already planning on spending your weekend with us!
Cucci's Critter Barn
Queer Pride 2017

21+
$9 Early Bird
$12 at Door
$15 Reserved Seating

Hosted by:
Cucci Binaca

Performances by:
Butylene O'Kipple
Cookie Couture
Fine China (PDX)
Hellen Tragedy
Jade Dynasty
Shitney Houston (PDX)

Design by:
Steven Didis