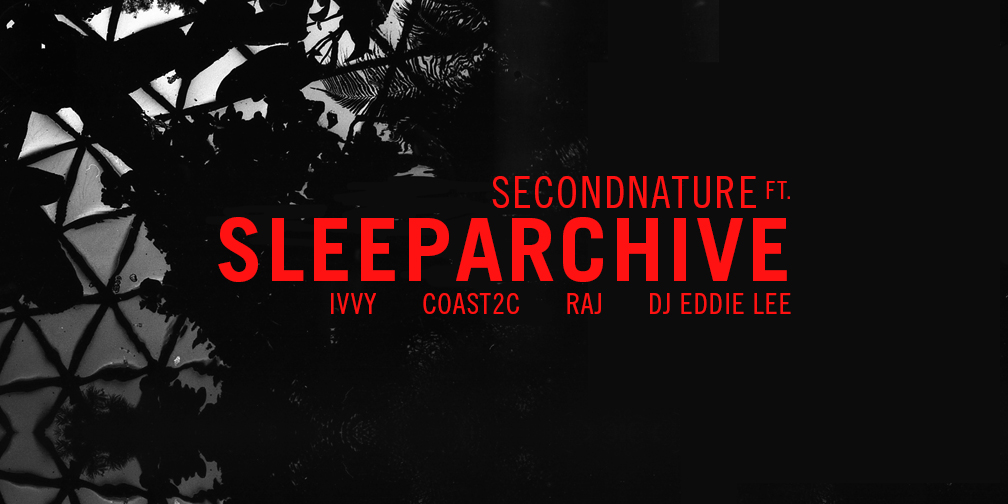 secondnature ft. Sleeparchive [Tresor / Berlin]
Sat, Jun 10, 2017 at 10pm
Advanced Tickets are now off-sale.
$15 before Midnight, $18 After.
===========================
secondnature presents...
Ten Hours of Underground Techno until 8 AM.
Featuring…
Sleeparchive (live) [ Tresor / Berlin]
Sleeparchive records are surgical tools, suffused with the heady and minimal loopiness of Mika Vainio and Jeff Mills and the claustrophobic strobe light atmospheres of Berlin techno dungeons. He is a longtime employee of the world-famous record store Hard Wax and a frequent collaborator with Hard Wax colleague DJ Pete (aka Substance) as TR-101. Sleeparchive's music is dense and menacing, yet full of energy that moves bodies on the dance floor.
https://soundcloud.com/sleeparchive-official
IVVY (live) [Motor, Sheik n' Beik / Seattle]
https://www.facebook.com/IVVYseattle/
Coast2C [Blankstairs // PDX]
https://soundcloud.com/coast2c
Raj [Free Axis / Seattle]
https://soundcloud.com/raj-makker
DJ Eddie Lee [secondnatue / Seattle]
https://soundcloud.com/edwardvinylhands
Kremwerk ⎮ 1809 Minor Ave, Seattle
Thank you for supporting underground dance music.
Please invite your friends if you support what we're doing.
See you on the dancefloor!