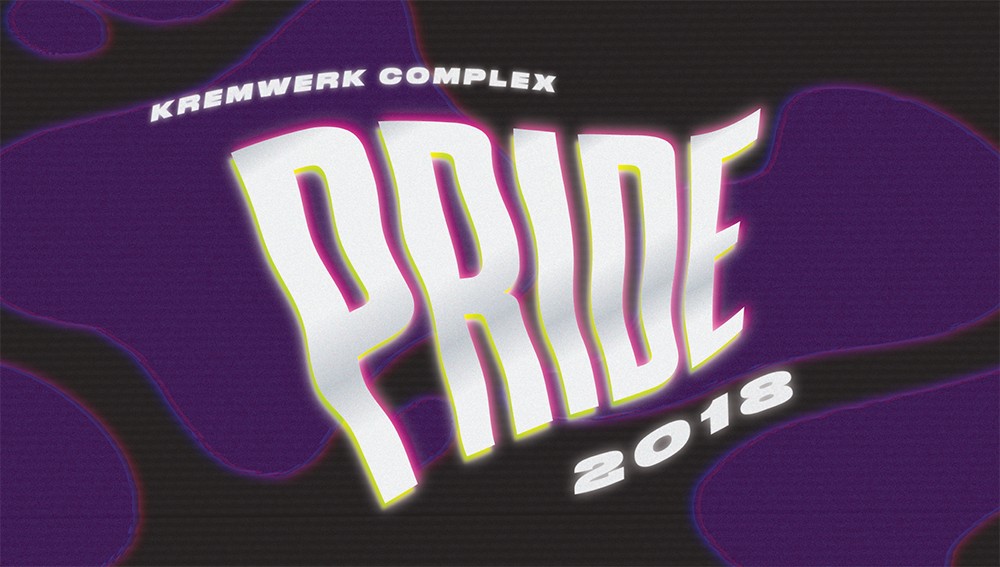 Kremwerk Complex Pride Week 2018!
Thu, Jun 21, 2018 at 6pm - Mon, Jun 25, 2018 at 2am
at
Kremwerk & Timbre Room Complex
PRIDE at Kremwerk VIP ALL WEEKEND PASS

The Kremwerk & Timbre Room Complex is your destination for Seattle's PRIDE 2018! Get your VIP All Weekend Pass starting at just $75. VIP Pass includes access to all our events from Thursday – Sunday. That's more than 10 events in one weekend—if you're planning on attending more than three events this is a steal! 3 Spaces, 4 Bars, Patio Parties, Drag, & Dancing.
**NOTE: VIP Pass does not include entry to our after hours events.

🌈🌈🌈🌈🌈🌈🌈🌈🌈

Check out our lineup:
———————————
Day Drag: Pride Patio Party Series THURS - SAT, 5-8PM
———————————
THURSDAY 6/21:

Kremwerk
Early - Dungeons & Drag Queens Hang Ten: Pride 2018!
Tix: bit.ly/DnDQPride2018

Timbre Room
Early - Thriftease Pride 2018: Pop Art Pageant
Tix: bit.ly/ThrifteasePride

Late - DEPTH Seattle : Pride Edition
———————————
FRIDAY 6/22:

Kremwerk
Early – Cucci's Critter Barn: Queer Pride 2018
Tix: bit.ly/CritterBarnPride2018

Late – Rapture Pride 2018 ft. Cherdonna Shinatra & Hydrangea Strangea
Tix: bit.ly/RapturePride2018

Timbre Room
Early - A Drag Tribute to The Golden Girls - Pride 2018!
Tix: bit.ly/GoldenGirlsDrag

Late – KW + XL Bears present Grizzly — Pride
Tix: bit.ly/GrizzlyPride
———————————
SATURDAY 6/23:
Pride! Samantha Ronson, Kittens, Ultra Naté, Landon Cider
Tix: bit.ly/PRIDE2018

Kremwerk
Early – Kings ~ A Drag King Show ~ Pride Edition

Late – Kiss Off Presents Samantha Ronson + Kittens + Toya B

Timbre Room
Patio Party

Early – ArtHaus: All-Stars 2 - Pride 2018!

Late – Ultra Naté + HitGirl + DJ Sling Dion
———————————
SATURDAY AFTER HOURS:

Kremwerk:
Pride: Twirl Revival w/ Nick Bertossi
Tix: veroticaevents.com/events/

Timbre Room:
S L I P : Pride After Hours
Tix: bit.ly/SLIPPride2018
———————————
SUNDAY 6/25:

Kremwerk:
Late - Fraktured - Pride Edition!

Timbre Room:
Early - Queens for Kids: Pride Edition
Tix: bit.ly/Queens4Kids
———————————
Kremwerk strives to be a safe space. The following actions or display of behavior will not be tolerated: bigotry, racism, sexism, transphobia, homophobia, misogyny, ableism, as well as the disrespect of the rules of consent. Our staff is here to support you.
==============
21+
Kremwerk / Timbre Room
1809 Minor Ave
Seattle, WA