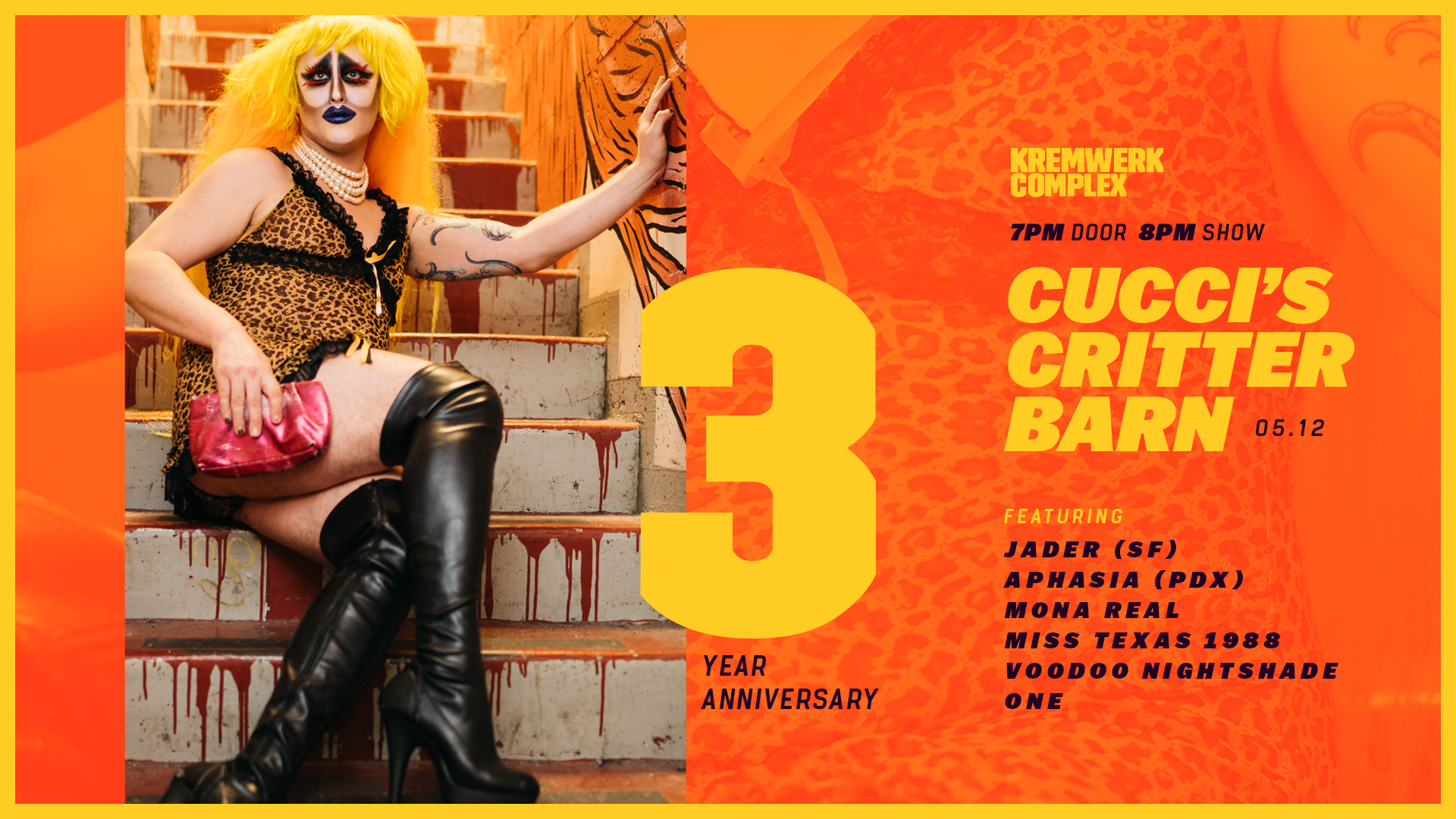 Cucci's Critter Barn - 3 Year Anniversary!
This month we are celebrating 3 years of Cucci's Critter Barn!
Critter Barn started with very humble beginnings. The drag entertainers booked for the show couldn't get booked anywhere else in Seattle at the time. The barn drags were not female impersonators, their styles were untraditional and most of the kids at the time were coined "spooky". Some of the most celebrated entertainers in Seattle got their start here at The Barn.
Cucci's Critter Barn now only books the best entertainers and has set the standard of what contemporary drag is here Seattle.
Featured Entertainers:
Jader (SF)
Mona Real
Performances by:
Aphasia (PDX)
Miss Texas 1988
One
Voodoo Nightshade
Design by:
Steven Didis
Door 7pm
Show 8pm
=========
Kremwerk
1809 Minor Ave
Seattle, WA
21+
=========