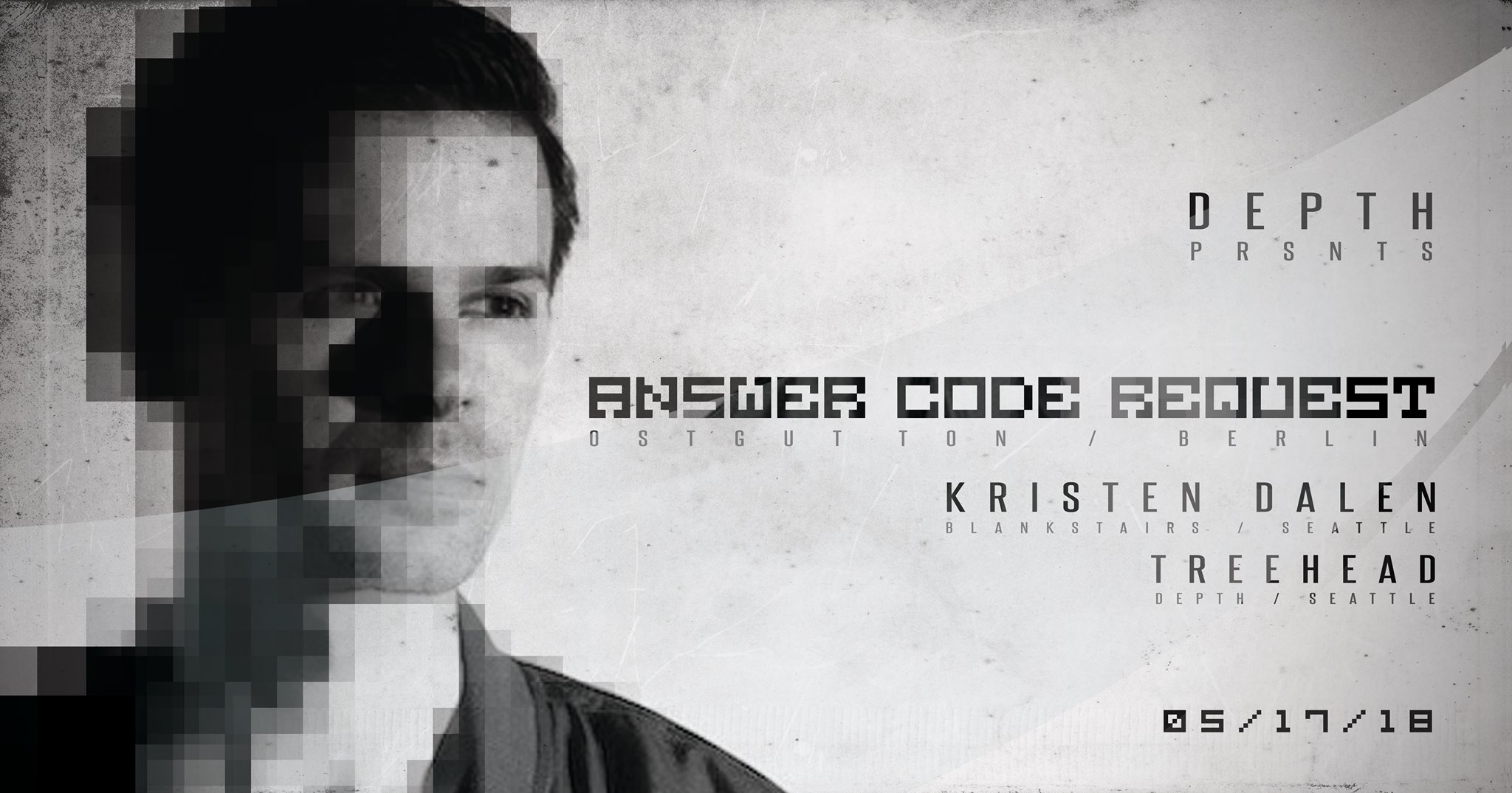 Depth ft. Answer Code Request [Ostgut Ton / Berlin]


With Kristen Dalen & Treehead

Depth Presents...

ANSWER CODE REQUEST
[Ostgut Ton / Berlin]
https://soundcloud.com/answercoderequest

support from...

KRISTEN DALEN
[Blankstairs / Seattle]
https://soundcloud.com/kristendalen

TREEHEAD
[Depth / Seattle]

Sign up for the Kremwerk-Timbre Room Complex mailing list on our website, to stay in the loop about upcoming events, ticket giveaways and more!
http://www.kremwerk.com/

────────────────

Kremwerk strives to be a safe space. The following actions or display of behavior will not be tolerated: bigotry, racism, sexism, transphobia, homophobia, misogyny, ableism, as well as the disrespect of the rules of consent. Our staff is here to support you.