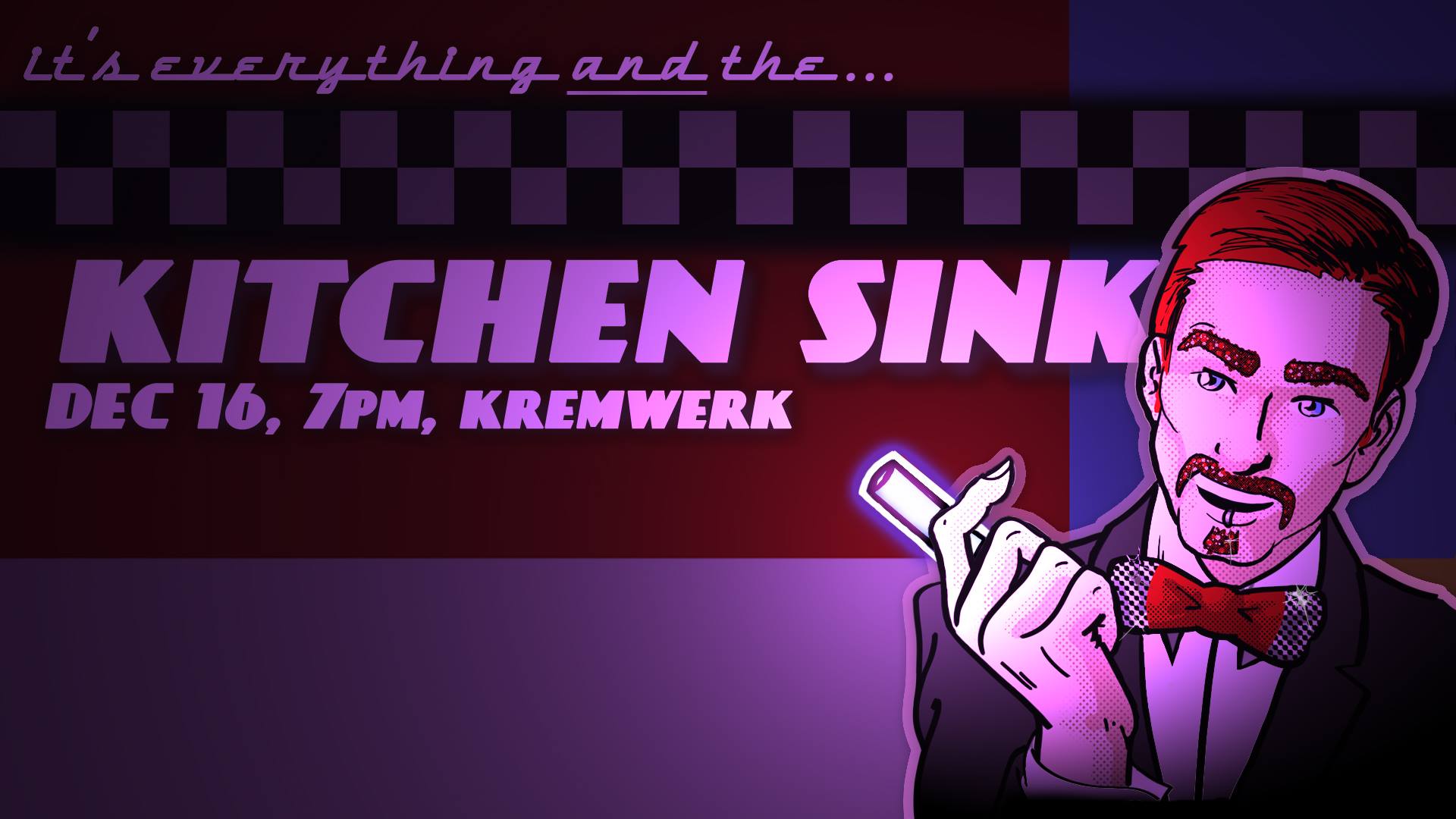 Kitchen Sink: Light Up The Night!
This show is the bee's knees! It's hip to the jive! It's a real cool cat! Every third Saturday at the kremwerk complex, experience Seattle's truest variety show, with host Mercury Divine!

—-

Winter in Seattle is long, and dark - and even nighttime creatures like us sometimes crave a little GLOW. Come light up the night with us as we celebrate everything sparkly, shiny, glowing, and bright. Blacklight, LED, glow sticks, etc etc - it's all here!

This month, you're in for: drag, music, burlesque, and TONS of glowy awesomeness. Plus, all the free stuff and shenanigans you know and love!

FEATURING PERFORMANCES BY:
Arson Nicki
Miss Texas 1988
Vincent Milay
Sara Dipity
and
Mercury Divine


Ticket link coming SOON - RSVP now so you don't miss any of the shiny details!!

—-

Kitchen Sink is proud to offer accommodations for those with sensory/social sensitivities - please PM us if you would like earplugs, safer seating further away from the lights/sound/etc., if you would prefer not to be interacted with, or if we can accommodate you in any other way.