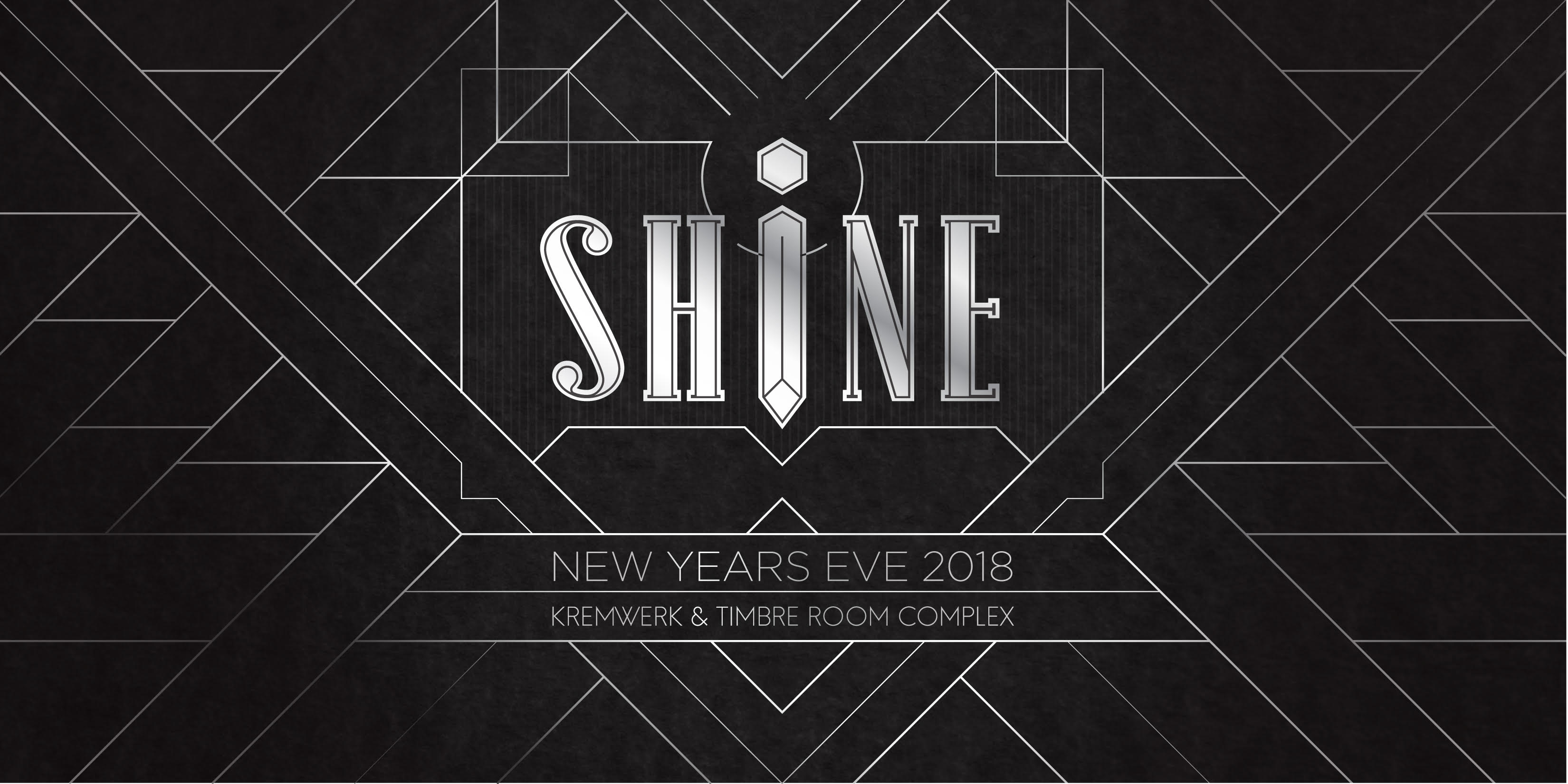 SHINE NYE 2018
Sun, Dec 31, 2017 at 9pm
at
Kremwerk & Timbre Room Complex
💎 💎 💎 Celebrate the beginning of a new year at the Kremwerk/Timbre Room Complex with SHINE, a party dedicated to all things that shimmer, sparkle & glitter brightly! 💎💎💎
🌟🌟Express your creativity & manifest SHINE as you see fit!🌟🌟
🌟🌟🌟Sequins, glitter, metallic outfits, shiny things… whatever SHINE Means to you! 🌟🌟🌟
MUSICAL SELECTIONS BY...
💠 Sean Majors
💠 PHNK
💠 FooFou
💠 Justin Hartinger
💠 Tollefson
💠 Luna God
💠 J-Nasty
💠 DJ Zai
💠 Snapdragon
💠 Frida K
💠 Sensasean
💠 toastercookie

INCLUDED WITH YOUR TICKET...
🔶 THREE Stages with THREE different vibes! House music, hip-hop, funk, disco & future club sounds! 🎵🎵🎵
🔶 Complimentary midnight champagne toast!
🔶 After hours until 5 AM! Little Maria's Pizza will be open late too!
🔶 Outdoor video installations!
🔶VR Experience
VERY LIMITED VIP PACKAGES AVAILABLE NOW!
🔰 All advanced tickets sold out very quickly last year... the early bird gets the worm!