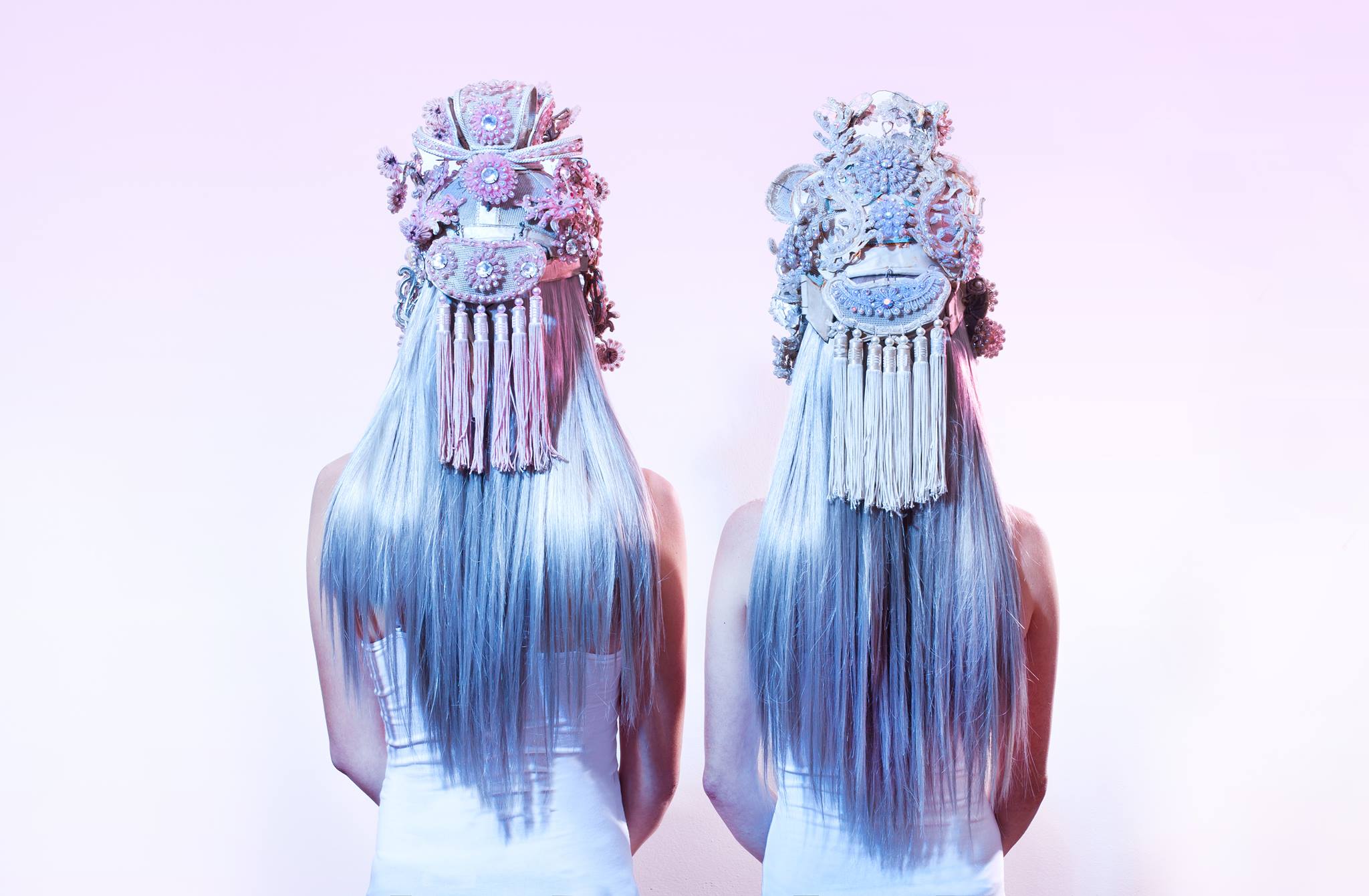 Mu [Vancouver, BC] w/ Lilac & Guayaba
Mu [Vancouver, BC]

Local support from…
Guayaba
Lilac

$7 Advanced Tix / $10 at the door
Doors at 9 PM
21+

======================

About…
MU
MU (BRITTNEY RAND + FRANCESCA BELCOURT) EMBRACES THE CUTTING WAVELENGTHS OF ELECTRONICA, ENVELOPED IN THE COMFORT AND SOFTNESS OF ORGANIC SOUNDS. THEY TACTFULLY MARRY EVOCATIVE STORYTELLING, ELECTRONIC INSTRUMENTATION, AND EXPERIMENTAL PRODUCTION WITH A DREAMY AND ETHEREAL POP OVERTONE.

"At the music's barest moments, the lyrics pierce to the forefront" - Stereogum

"Vancouver synth-pop duo Mu understands that the bitter can often make the sweet sweeter. Soundscapes with dreamy surfaces spun as delicately as cotton candy thinly veil their haunting lyrics underneath" - Montecristo Magazine

www.soundsofmu.com
www.soundcloud.com/soundsofmu
www.soundsofmu.bandcamp.com
www.facebook.com/soundsofmu

LILAC
Lilac, aka Madeline Franks, is swirly, twirly, dreamy, love-potiony goodness. Her name was suggested by a friend after a dream in which Franks had purple hair; it definitely fits her ethereal, electro-pop vibe.